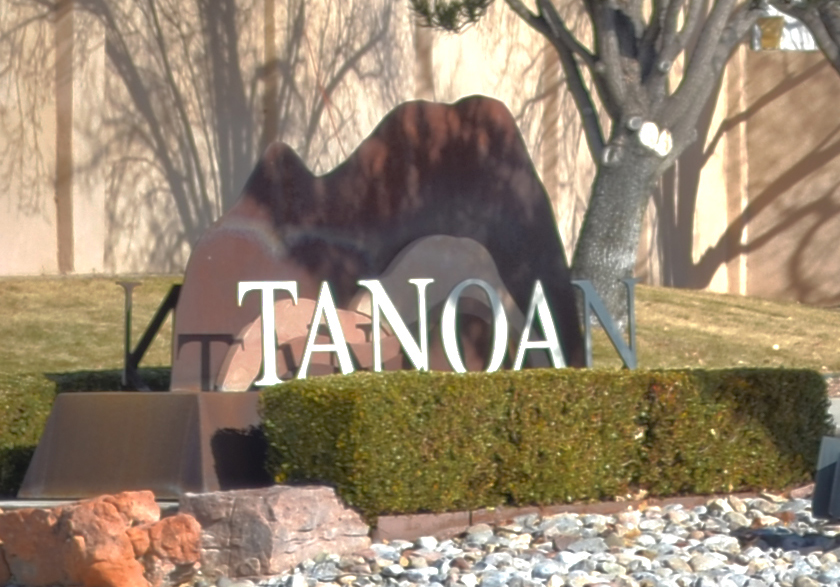 Tanoan is a gated community with custom built homes centered around a private 27 hole golf course and country club.
The community is walled around the entire perimeter and has uniformed security guards that man the controlled access gates at each of the entrances as well as patrol the grounds of the community. Common area maintenance as well as street cleaning is provided by the Tanoan Home Owners Association and is included with the HOA dues.

Tanoan East and Tanoan West have Separate Home Owners Associations. You can find the Tanoan Home Owners Association website at www.tanoantalk.com The Tanoan Home Owners Association is professionally managed under the control of the Board of Directors for Tanoan.
The Tanoan Country Club boasts a private membership 27 hole golf course. There are initiation fees and monthly fees for membership into the club. You can find the Tanoan Country Club website at www.tanoancountryclub.com for more information.